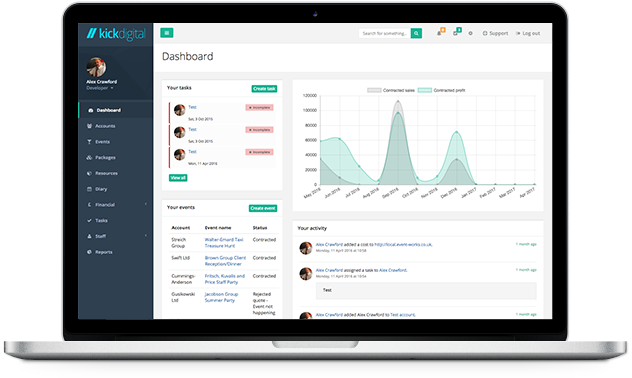 Take control of your events with EventWorks
A complete CRM and event management solution for venues, agencies, caterers and event suppliers.
EventWorks is a cloud-based event management tool and CRM system designed specifically by experienced event professionals for the UK events industry.
Launched in 2014, EventWorks has become the CRM and event management system of choice for some of the UK's leading venues, caterers, suppliers and event agencies. With over 270 active users, this cloud-based event software gives our growing number of clients real-time sales and event reporting and key management information, whilst saving sales, delivery and finance teams hours of administrative time.
Event Works has been designed by UK event professionals for UK event professionals and, unlike other larger international platforms, our UK based team are on hand to offer support and provide additional functionality to meet your specific requirements.
The core platform offers full integration with all major online e marketing and accountancy platforms and can be further customised to provide additional functionality to meet your requirements.
Read the feedback from some of our early adopters or email us to set up a free online demonstration.
---
Customer and prospect tracking
Store all of your customers and sales prospects in one location. Manage contacts and leads, add notes, tasks and reminders.
Diary management
The colour-coded month and weekly view diaries give you an overview of all your events by room, venue, event timings and status.
Job costing and quoting
Flexible costing allows you to cost and quote for events using your personal resource and supplier databases in as much or as little detail as required.
Detailed sales forecasting
Get a real-time view of your pipeline by month and status using our powerful reporting suite which gives instant views of contracted and potential sales.
Accessible anywhere
EventWorks is cloud-based so it can be accessed from anywhere you can access the internet. All you need is a web browser and password to get access.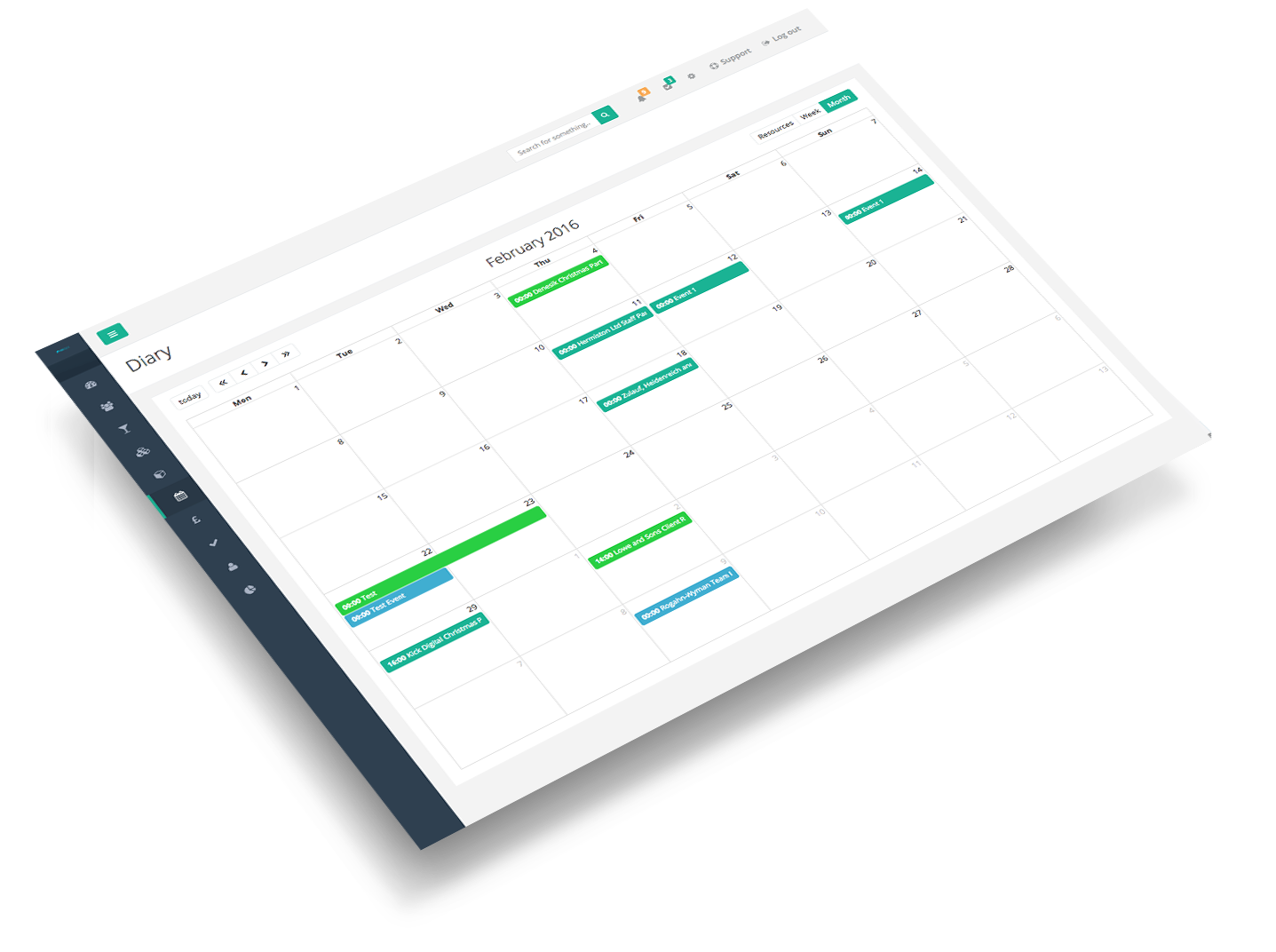 Reporting
Create powerful reports that give you a real insight into your business' performance. Easily customise reports, save versions and export to PDF for printing.
Invoicing
Create professionally presented invoices using invoicing options that allow you to quickly raise deposits or bill clients for individual costs.
Purchase orders
Manage your procurement via paperless online purchase ordering generated directly from your event dashboard and produce supplier spend reports.
Flexible access
Control and limit access levels to sensitive information for individual users via permission and security settings in EventWorks' configuration.
Customised workflows
Build your own workflows for managing the status of an event from sales through to operations and accounts.
File storage
Store all of your files including documents, client information and event photos in one location so you can easily keep your files organised by event and access them online when on site.
Resource management
Create resources such as venues, equipment or furniture and assign them to an event. Use resources in combination with the diary to quickly track availability.
Tasks and Reminders
Create tasks for yourself and your team so you can set reminders for following up with enquirers and clients or chasing invoice payments.
Data Security
EventWorks runs on infrastructure that has been certified by national and international standards. Your data is backed up daily and stored in a secure location. User permissions allow you to control what individual users can access.

Integrated with MailChimp
Select and export contacts from your CRM into and track individual opens and click throughs to monitor your prospects' activity and interests.

Integrated with Xero & Sage
We're already integrated with Xero and Sage One so you can automatically send invoices from EventWorks to your accounting system.
Talk to us about your options if you're using another system.
Here's what EventWorks customers have to say: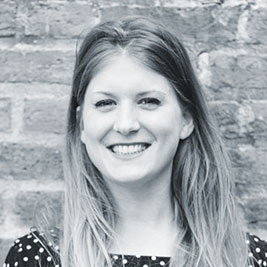 "EventWorks is a purpose built system for the events industry and that in itself is extremely refreshing. The system is intuitive, extremely simple to use for building events, designing a CRM system for the business and for all our business reporting. We couldn't live without it!"
Melanie Miles
Managing Director of Story Bespoke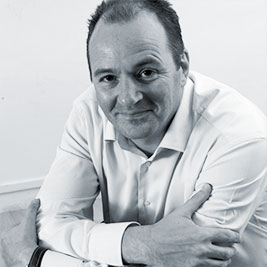 "Making the move to EventWorks has helped us transform our business by introducing instant reporting functions, easier job management, tighter financial controls and a highly effective CRM function. Additionally the system is flexible enough to enable us to tweak the functionality to suit our own individual needs and consequently reflect developments in our business."
Peter Jackson
Director at Clive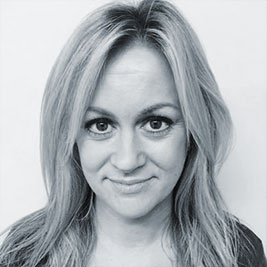 "EventWorks is central to our venue diary management, sales reporting and financial administration, giving management live information that helps us oversee the business from any location."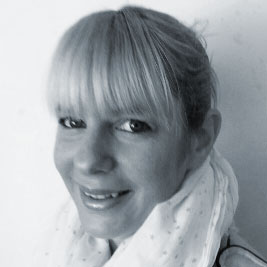 "The system is easy to learn and very user friendly, it can be easily adapted to suit your individual business needs. The team are so helpful and always open to new suggestions to help make the system work better for you. The reporting on the system is so detailed, it can give a real time idea of how your business is doing on daily basis."
Helen Pearce
Business Development at Crazy Cow Events
Some of our clients...
Event Agencies
Venues
Event suppliers and caterers
Enquire
If you're considering EventWorks for your business or you'd just like some more information, simply fill in the form and we'll get back to you as soon as possible.
Please complete all fields.
Our competitive pricing is based on an initial set-up and training charge with a monthly user fee. We will email you our rate card once we have discussed your specific requirements.
---
Other contact methods